Faculty
JOHN TRAVIS (Senior Teacher)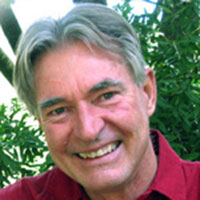 JOHN TRAVIS is the founding teacher of Mountain Stream Meditation Center and a member of the Senior Teachers Council of Spirit Rock Meditation Center. He studied in Asia for many years with many of the Buddhist masters who have influenced a generation of American meditation teachers—Thubten Yeshe, Kalu Rinpoche, Anagarika Munidra, S.N. Goenka, and Traungpula. He has also trained with and received teaching authorization from Jack Kornfield.
John was a critical force in the early growth of the Sacramento meditation community through his regular presence, guidance, and teachings during the 1990s. His sound and thoughtful advice has been instrumental to the development of Sacramento Insight Meditation. He now teaches regularly in various meditation centers in the United States and overseas. His teachings are characterized by his kindness, compassion, the depth of his meditation experience, and his ability to see deeply into the minds and hearts of those with whom he is working.
DENNIS WARREN (Founding Teacher)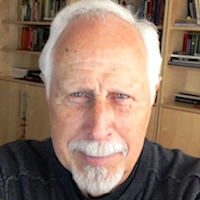 DENNIS WARREN is SIM's Founder Teacher. He teaches traditional meditation and mindfulness practices as well as their contemporary uses with chronic pain, anxiety, depression, burn out, professional performance and in therapy. He has nearly thirty years of practice experience and residential retreat work in Insight (Vipassana) Meditation. Dennis is a graduate of the Spirit Rock Meditation Center's Community Dharma Leadership program and has completed the professional trainings in Mindfulness Based Stress Reduction (MBSR) and Mindfulness-Based Cognitive Therapy for Depression Relapse (MBCT). He has been a Volunteer Clinical Professor since 2006 in the Division of Pain Medicine at the UC Davis School of Medicine focusing on mindfulness-based interventions for chronic pain. He has lead two Moving Retreats and Pilgrimages in Thailand, Northern India, and Nepal in the last ten years.
To view some of Dennis' contributions to SIM's audio dharma library, click here.
RICH HOWARD (Community Mentor)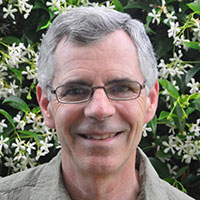 RICH HOWARD has been an active practitioner and volunteer at SIM since 2004. His area of interest is bringing meditative awareness into everyday life. He participated in SIM's 2007 India Pilgrimage and is a graduate of SIM's second Practice Development and Leadership (PDL) program. The pilgrimage and the PDL program led to an interest in establishing the SIM Kalyana Mitta (Pali for spiritual friends) groups. He coordinated SIM's network of Kalyana Mitta groups until he joined the SIM Board in 2010. He was one of the SIM representatives to the Inter-Sangha Coordinating Committee, predecessor to the Sacramento Dharma Center Board, which now runs our shared space for Buddhist sanghas in Sacramento. He served as a Peace Corps volunteer in southern Africa in the 1970s and is fluent in Spanish. He is a past president of the SIM Board. His teachers are Dennis Warren and Steve Armstrong.
To view some of Rich's contributions to SIM's audio dharma library, click here.
DIANE WILDE ( Community Mentor)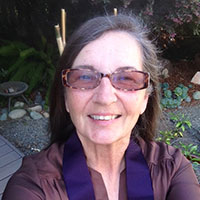 DIANE WILDE has studied meditation in various traditions since 1990. In 2001 she was a founding member of Sacramento Insight Meditation. She founded Buddhist Pathways Prison Project (BP3) in 2010.  Since 2003, she has been a BP3 prison chaplain and aids in coordination of 75 volunteers who offer Buddhist services at numerous California prisons and jails. She is a graduate of Sati Center's Buddhist Chaplaincy program and graduated from Spirit Rock Meditation Center's Community Dharma Leadership Training Program. She is a board member of Sati Center for Buddhist Studies, Sacramento Dharma Center, Buddhist Pathways Prison Project and California Dept. of Corrections Volunteer Advisory Board. In 2015 she was lay-ordained as a Buddhist minister by her teacher Gil Fronsdal.
To view some of Diane's contributions to SIM's audio dharma library, click here.
LAURA ROSENTHAL  (Community Member)
LAURA ROSENTHAL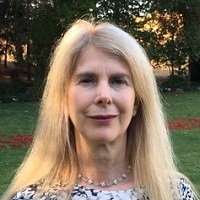 has participated actively in SIM since 2004, when she was first introduced to Insight Meditation (Vipassana) after meditating in other traditions. She served on the SIM board of directors for five years, from 2010 to 2015. She is a graduate of Spirit Rock Meditation Center's Dedicated Practitioners Program (DPP4) and will complete Spirit Rock's Advanced Practitioners Program this spring (April 2017). In addition, she participates in Heather Sundberg's Committed Students Program in Nevada City. Her teachers are Andrea Fella and Heather Sundberg. Laura practiced law in the public sector for almost 40 years, with an emphasis on access to health insurance and health care. Her other loves include Jewish text study and writing.
To view some of Laura's contributions to SIM's audio dharma library, click here.
KAMALA MASTERS (Visiting Senior Teacher)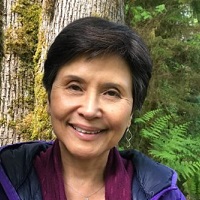 KAMALA MASTERS is one of the founders and teachers of the Vipassana Metta Foundation on Maui. She teaches retreats in the Theravada tradition at venues worldwide, including being a Guiding Teacher and member of the Board of Directors at the Insight Meditation Society at Barre, Massachusetts. Practicing since 1975, her teachers have been the late Anagarika Munindra of India and Sayadaw U Pandita of Burma, and Sayadaw U Tejaniya of Burma with whom she continues to practice. Kamala has a commitment to carrying and offering the purity of the teachings of the Buddha in a way that touches our common sense and compassion as human beings, and allows the natural inner growth of wisdom. She lives on Maui where she raised four children, and is now blessed with five grandchildren. Kamala has practiced both insight and loving kindness meditations intensively under the guidance and preceptorship of Sayadaw U Pandita, in the USA, Australia and in Burma as a nun and a lay woman.
To view some of Kamala's contributions to SIM's audio dharma library, click here.
STEVE ARMSTRONG (Visiting Senior Teacher)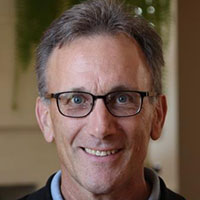 STEVE ARMSTRONG is one of the founders and guiding teachers at the Vipassana Metta Foundation in Maui, Hawaii. He has been leading meditation retreats internationally since 1990, including the annual three-month retreat at Insight Meditation Society (IMS) in Barre, Massachusetts. He has been a senior teacher, Board member, and one of the three member teacher training team at IMS for many years.
Steve has studied the dhamma and practiced Insight Meditation since 1975. Under the guidance of Sayadaw U Pandita he undertook five years of intensive, silent practice of insight and lovingkindness meditations as an ordained monk at the Mahasi Meditation Center in Rangoon. He has studied the Buddhist psychology (abhidhamma) with Sayadaw U Zagara in Australia and continues his practice under the guidance of Sayadaw U Tejaniya at the Shwe Oo Min Meditation Center in Rangoon.
Steve's teaching focuses on encouraging spiritual development through cultivating insightful awareness and liberating understanding of the core teachings of the Buddha in all life activities.