Daylong Retreat with SIM Community Mentor, Rev. Diane Wilde
September 30 @ 9:00 am

-

3:30 pm
"Finding balance in an unbalanced world." A one-day retreat with SIM Community Mentor, Rev. Diane Wilde
Creating balance both in ourselves and in our efforts to alleviate harm to all sentient beings, has never been so important.  Personal, political and environmental issues are creating deep divisions and suffering.  Along with sitting and walking meditation, we will discuss methods for creating equanimity or balance in our lives. Equanimity enables us to engage skillfully both our inner lives as well as the external world, with wisdom and compassion.
During the day, we will practice light movement.  We will be eating our noon meal in silence, so please bring a lunch.
Registration Details
Pre-registration is required to secure your space at the retreat. The registration fee is $15 per person due before the start of the event. In addition to the registration fee, at the retreat there will be an opportunity to offer dana (in the form of a financial donation) to support the Visiting Teachers and Sacramento Insight Meditation.
For the fifteen dollar ($15) registration fee, we accept credit cards, checks and cash. No one will be turned away for lack of funds; please contact the registrar for more information. Day-of registration will be on a first-come first-serve basis, contingent on availability of space. If you plan to pay on the day of the retreat, please register now using the "Register" button below. Specify "Offline Payment" since payment on the day of must be by check or exact cash amount.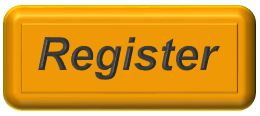 Summary of Important Dates
08/27/2017 – Registration opens.

09/25/2017 – Registration fee paid on or before this date.
09/30/2017 – Attend and enjoy the wonderful retreat.
Questions for the Registrar?
Use the form below only if you need to contact the retreat registrar with any questions. Expect a reply within 48 hours. If you are ready to register for the retreat, click here.
Volunteer Opportunities
It "takes a village" to put on a large event for our community. If you would be available to assist in set-up, take-down, tea service, providing flowers or other duties for the event, please mention this in the comments of contact information form shown above.
——————