Daylong Retreat with Ayya Santacitta and SIM Community Mentor, Diane Wilde
October 28 @ 8:30 am

-

3:30 pm
Event Navigation
The Brahmaviharas: Prescriptions for a Contented Life
A Daylong Retreat with Ayya Santacitta from Aloka Vihara Forest Monastery and SIM Community Mentor, Diane Wilde.
The Brahmaviharas — also known as the Divine Abodes and/or the Four Immeasurables — are elevated states of mind that are cultivated through prescribed practice on the cushion, and mindfulness practice in daily life. They are the antidotes for hatred, cruelty, jealousy and indifference. These difficult, discursive states are replaced with benevolence, compassion, joy and equanimity. We will practice and discuss traditional methods of instilling these elevated in the mind, as well as practical strategies for challenging situations in everyday life.
Each participant will receive a gift packet of 4 booklets written by Ajahn Amaro that explains each specific Brahmavihara, utilizing a light-hearted yet wise approach.
Ayya Santacitta will be available for practice interviews throughout the day.
Please bring a vegetarian dish to share. Lunch will be a potluck. A traditional meal offering will be made by the sangha to Ayya Santacitta.
Registration Details
Pre-registration is required to secure your space at the retreat. The registration fee is $15 per person due before the start of the event. In addition to the registration fee, at the retreat there will be an opportunity to offer dana (in the form of a financial donation) to support the Visiting Teachers and Sacramento Insight Meditation.
For the fifteen dollar ($15) registration fee, we accept credit cards, checks and cash. No one will be turned away for lack of funds; please contact the registrar for more information. Day-of registration will be on a first-come first-serve basis, contingent on availability of space. If you plan to pay on the day of the retreat, please register now using the "Register" button below. Specify "Offline Payment" since payment on the day of must be by check or exact cash amount.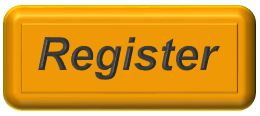 Summary of Important Dates
10/02/2017 – Registration opens.

10/24/2017 – Registration fee paid on or before this date.
10/28/2017 – Attend and enjoy the wonderful retreat.
Questions for the Registrar?
Use the form below only if you need to contact the retreat registrar with any questions. Expect a reply within 48 hours. If you are ready to register for the retreat, click here.
Volunteer Opportunities
It "takes a village" to put on a large event for our community. If you would be available to assist in set-up, take-down, tea service, providing flowers or other duties for the event, please mention this in the comments of contact information form shown above.